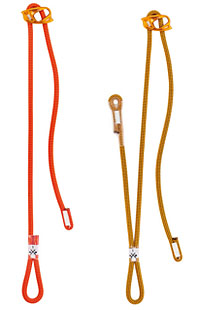 CONNECT & DUAL CONNECT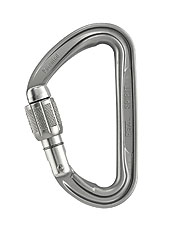 Use with SPIRIT SCREW LOCK


PETZL
CONNECT & DUAL CONNECT
ADJUST LANYARDS
The CONNECT ADJUST lanyard is a single positioning lanyard with adjustable arm, designed for sport climbing. The rope adjuster's ergonomic shape offers simple, quick adjustment and is suitable for any situation encountered in sport climbing and mountaineering.

The DUAL CONNECT ADJUST double positioning lanyard with one fixed arm and one adjustable arm, ideal for rappel maneuvers when canyoning, multi-pitch climbing and mountaineering
Moving along a fixed line: ability to have the fixed arm and adjustable arm of the same length to facilitate progression
The ADJUST rope adjuster's ergonomic shape offers quick, precise adjustment: 45 cm fixed arm & 15 to 95 cm adjustable arm
The connector held in position by a rubber ring, to facilitate clipping
Dynamic rope lanyard to reduce the force transmitted to the user in case of a short fall (1). Used with two locking carabiners of the SPIRIT SCREW-LOCK type.
Attaches to the tie-in point(s) of the harness with a girth hitch.

CONNECT & DUAL CONNECT specifications-
fixed arm length: 45 cm
adjustable arm length: 15 to 95 cm
wt: wt: 160 g, certification: CE
material: nylon, aluminum, thermoplastic elastomer (TPE)
guarantee: 3 years!
| | | |
| --- | --- | --- |
| CONNECT (4.7") | wt: 125g | price: $49.95 |
| DUALCONNECT (9.8") | wt: 160g | price: $59.95 |
| SPIRIT SCREW LOCK | wt: 45 g | price: $15.95 |