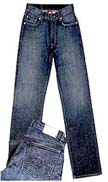 5.10 YOSEMITE JEANS
Half Dome Logo $114
Five Ten
RESOLE KITS
Resole your own slippers, climbing or approach shoes.


Five Ten vmile
The VMILE is built for comfort and racking up the pitches on long moderate trad and alpine rock routes. Evolved from the ever popular ASCENT - this shoe will also please those of us who consider crag climbing comfort as much a priority as performance. Built on the Anasazi Last - which puts power to the strongest big toe, and wrapped in the latest Stealth Onyxx Rubber - very firm and sticky, there is plenty of versatility for cracks, slabs and face climbs.
Breathable perforated synthetic leather uppers are light colored for cool all day comfort and hook-and-loop closure provides easy in-and-out and even adjustment mid-pitch. Crank down for the crux then loosen up for the cruise! Firm, yet flexible 2 mm SuperBoard midsole guarantees predictable high performance for the life of your VMILES and a thin EVA wedge midsole from arch to heel adds to comfort and protection - for hard boulder landings or long walk downs. discontinued/limited stock

available: 1- 7.5 US
best: trad, alpine rock
fit: 0-1/2 down
color: light gray / red
wt: 19 oz
rubber: Stealth Onyxx
price: $144.95/ $95.88 sale
STEALTH PAINT (kit)
price: $16.95
ORDER YOSEMITE JEANS!
SAVE 10% on SHOES & JEANS!