MOUNTAIN BOOTS
model

size

upper

lining

insole

midsole

outsole

wt/pr
sz 8

best

price


Boreal

TRIGLAV
style change


Teramida/
Lorica

Dry -Line

XTP


PBG 650
rigid

Vibram
Mulaz

3 lb 3oz

A,I,M

319.00
208.88


ARWA BI-FLEX


10.5, 11 US

Dryline
3L Thinsulate

XTP
thermal
insulated

PGB 680
very rigid

Vibram Teton

4 lb
3 oz

I,M,A,W

489.00
318.88



11.5
US

Teramida,
Lorica,
Neoprene

Dry-Line 3L Thinsulate

Radoma
absorbant

PBG 680
very rigid


Vibram Teton, EVA, PU

4 lb 13oz

I,M,A

549.00
357.88



LaSportiva

38-48

3 mm Idro-Perwanger
leather

Dri-Lex w/ EZ Flex2
Tongue

8 mm MtnFlex + half steel

PU Air-cushion

Vibram Ice-New
HRO Tes

4 lb
1 oz

B,A,I

280.00

38-48
EU

3mm Idro-Perwanger
leather

Dri-Lex w/ EZ Flex2
Tongue

8 mm MtnFlex + 1.5 steel

SBR Air-cushion

MPE w/ rubber rand

4 lb
5 oz

B,A,I

305.00




40
EU

Aramide + Cordura & Lorica

Dri-Lex

7mm Trailflex

Dual density micropore

Vibram Dru +
antishock

2 lb
10 oz

A,R,B

320.00
208.88

45.5
EU

DWR Cordura, Flex Tec 2, Lorica

Gore-Tex
Duratherm

9mm Insulating Ibi-Thermo

6-7 mm
HP3

Vibram Laverado
Sticky
Supertrek

3 lb
10 oz

I,A,M,W

420.00
224.88




M
45
W
40.5, 42


3.2mm Irdo Perwanger rough out

Gore-Tex, Duratherm

9mm
Insulating
Ibi-Thermo

8-9mm HP,
PU inserts,SBR Air-cushion

Vibram IBS

4 lb
9 oz

I,M,A,W

510.00
357.88

Scarpa

PHANTOM TECH


46
EU

Cordura,
Elastan

OD/
Primaloft

Pro-Fiber


PU/TPU

3 lb
15oz

W,I,A,M

749.00
488.88


A=Alpine; B=Backpacking, E=Expedition; I= Ice Climbing; R=Rock Climbing; M= Mixed Climibng,
W= Winter Mountaineering
NIKWAX Waterproof Treatment
Manufacturer Recommend
AQUEOUS LEATHER waterproofing $8.75
NUBUCK & SUEDE waterproofing $8.75
LEATHER CONDITIONER (revives & waterproofs) $8.75
CLEANING GEL $8.75
PASTE WAX $8.75
GUARANTEED FIT - SINCE 1980!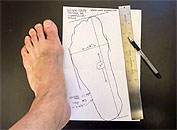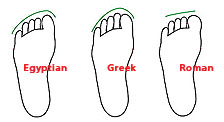 All feet differ in size and shape (even left and right)! All shoes are built on specific forms (called lasts) providing a unique shape (curve, camber, volume & sole profile) to provide the the best performance in their category. We can help optimize your climbing by confirming your boot choice (or recommending another) based decades of experience and satisfied customers.
CLICK HERE FOR MORE INFORMATION


EXTRA VALUE
For extra warmth, try our
SUPERGAITERS!