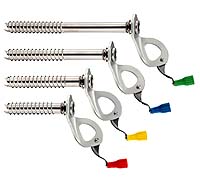 LASER SPEED - mix &
match for extra savings!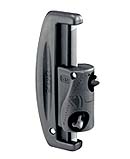 LIM'ICE
ice screw sharpener -
works on most ice screws
$87.95





CARITOOL
Makes racking easy.
$8.95


PETZL
LASER SPEED ICE SCREW
The LASER SPEED ICE SCREW are easy to use - just just stab, twist, twist, then unfold the crank arm and screw flush with the ice - as fast or faster than other screws! Easy starts are assured by the optimized angle of all 4 cutting teeth plus placement speed increased by the leverage had from the 3.5" crank arm (knob to center of bore. Threads on the steel tube are designed for resistance to tensile forces and also durability (ie "casual" dings while racked with other hardware). Clip a couple CARITOOLS to your harness and rack up! Made in France. Delivered anywhere in North America.
| | | | |
| --- | --- | --- | --- |
| size | wt | price | SAVE 5+ |
| 10 cm | 4.0oz / 113 g | $59.95 | $53.95 |
| 13 cm | 4.5 oz / 128 g | $59.95 | $53.95 |
| 17 cm | 5.0 oz / 143 g | $59.95 | $53.95 |
| 21 cm | 5.7 oz / 161 g | $59.95 | $53.95 |
| accessories | | | |
| CARITOOL | tool & screw racking clip | $6.95 | |
| MULTIHOOK | V-thread / screw cleaning / nut tool | $15.50 | |
| ICEFLUTE | ice screw carrier (5 pack - use singley or in-a-row) | $39.95 | |